The influential former Japan prime minister, Shinzo Abe died hours after being shot by a 42 years old man. Abe was shot while campaigning for a parliamentary position at around 10:30 am in the countries western region of Nara. Shinzo who was 67 years was pronounced dead around five hours after the shooter opened fire on him from behind, as he spoke to members of the public.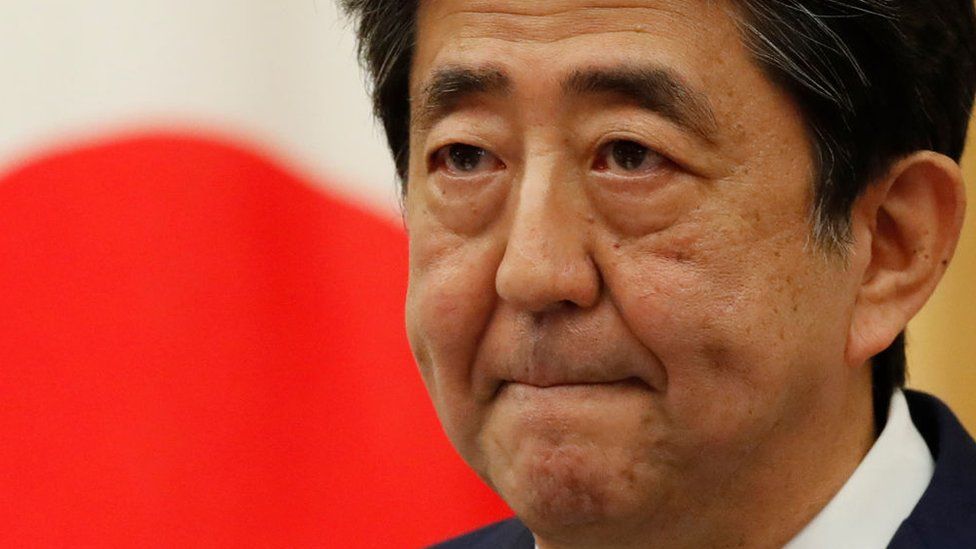 Boris Johnson resigns as the UK Prime Minister and conservative party leader.
Abe collapsed and was bleeding from the neck, a source from his ruling Liberal Democratic Party told the Jiji news agency. Kyodo news service published a photograph of Abe lying face up on the street by a railing, blood all over his white shirt
According to Hidedata Fukushima, the professor in charge of emergency medicine, said He had received more than 100units of blood transfusion while in hospital
''This attach is an act of brutality that happened during the elections, the very foundation of our democracy, and is absolutely unforgivable," Said Kishida japans prime Minister.
Nippon Hyoso Kyokai(NHK) The international service of japans public media organization, quoted the suspected shooter, identified as Tetsuya Yamagami, telling the police he was discontented with Abe and wanted to kill him. Police said the suspected shooter was a resident of Nara. Media said he has served Japan's military for three years until 2005.
Abe, Japans longest-serving prime minister, held office in 2006 for one year and again from 2012 to 2020.