Zetech University was started in an effort to meet the growing demand for quality education in Kenya and beyond. Their mission is to provide a platform for holistic education through integrating technology, innovation and research. Zetech's objective is to produce all rounded students who are well equipped to make a contribution to the economic, social and political well-being of the nation and the world at large. Zetech has remained true to their mandate and objective and they have continued to scale higher heights in the education sector.
Through the years, the University has grown to a population of 7000 students and this is why Zetech University contacts are widely searched for by many.
Eng. Ken Mbiuki founded Zetech way back in 1999, and it initially began as an ICT Centre. Zetech was put together by combining Zenith and Technologies, where Zenith is a word with a Greek origin that means "top." Zetech then quickly rose to become a tertiary course institution offering other courses in addition to IT. Since 1999, Zetech has graduated over 60,000 students.
INCREASE IN PROGRAMS
During this time, Zetech has increased the number of the programs provided. They have also expanded their infrastructure to cater for the demand. To keep up with the technological advancements, Zetech has also developed modern infrastructure. They have increased the number of lecturers to include passionate trainers who are aligned with their objectives. As an ISO certified institution,
Zetech's main campus is located in Ruiru along the Thika Super Highway.
What are the Zetech University Kenya contacts?
Zetech has expanded its reach to several campuses in the city and major towns, all of which have different contacts that you can reach.
Zetech University main campus contacts.
These are the Zetech University Ruiru contacts:
P.O Box 2768 – 00200 Nairobi.
Mobile lines 0716 600 116 / 0720 554 555.
Email: info@zetech.ac.ke.,
courses@zetechcollege.com,
infovc@zetech.ac.ke
Website: www.zetechcollege.com
Facebook: @ZetecUniv
Twitter: @ZetechUni
Westlands campus
The Zetech Westlands campus is the School of Hospitality. The campus is located on the Reliance Centre Building on the 4th floor and along Woodvale Grove. The college holds all practical cooking sessions, and it has a fully equipped kitchen to handle the students. The contacts of Zetech University in Westlands are: Telephone Number: 0714588869 Email: info@zetech.ac.ke
Standard Chartered house campus
Stanbank Campus hosts students taking CT and Hospitality courses. The campus is located along Moi Avenue in Nairobi. This campus is ideal for students juggling work and studies.
Zetech University Stanbank campus contacts Stanbank building, 1st floor, Moi Avenue. Telephone Number: 020 8011786 / 0706622 558.
Pioneer campus
The Pioneer Campus began as a collaboration between Zetech and the Jomo Kenyatta University of Agriculture and Technology. This campus hosts students willing to pursue Certificate programmes, Diploma and Degree courses. The campus is located along Haile Selassie Avenue Roundabout along the Moi Avenue. Zetech University Nairobi campus contacts Phone Number: 020-3007764, 0720554 205
The Zetech Agriculture House Campus;
is their center for the School of Business. This was opened to meet the high number of students wishing to pursue business courses. The Agriculture House Campus offers certificate, diploma and degree courses in Business. This branch is conveniently located along the Harambee Avenue at the heart of the city.
Zetech accreditations
It is essential for students to check accreditation before enrolling in institutions of higher learning. It is a waste of time and money to go through the program and then later learn that the certificate you receive is not recognized. Zetech as a University is accredited and accepted by the Commission for University Education. Under this accreditation, the University can award certificate programs, diplomas, and degrees.
In addition to this, Zetech has also partnered with other accredited bodies to ensure high-quality education standards. These institutions are: Kenya Accountants and Secretaries National Examinations Board (KASNEB). Kenya National Examination Council (KNEC). Institute of Commercial Management, ICM.
To get more information on their accreditations, you can get in touch with the Commission for University for Education on: Telephone number: 020-720500.
APPLICATIONS
Zetech through its various campuses offers three academic intakes every year. Students can apply to Zetech in January, May, and September.
All applicants are expected to fill in the course from that can be downloaded on the official website. In addition to this, applicants are required to bring:
A copy of KCSE results slip.
A copy of the National ID or Passport.
2 recent passport size photos.
In addition to this students are required to pay a non-refundable application fee based on the course of application. If you wish to enroll in any of their campuses or you need more information you can get in touch using the town campus contacts or through the main campus in Ruiru.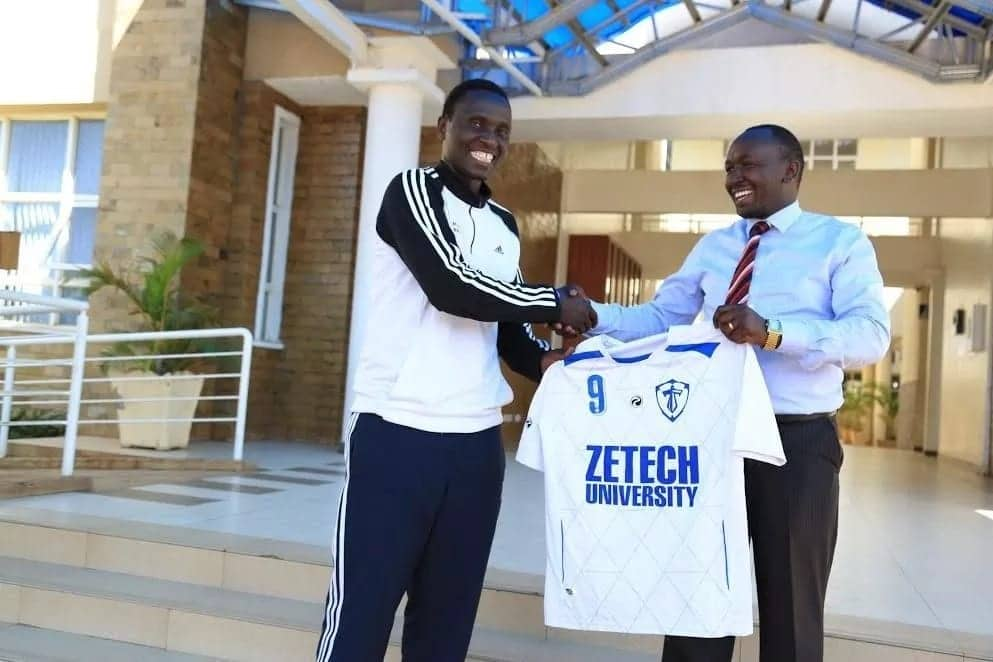 The institution  is a great destination for many privately funded students who didn't make it to public universities across the nation or just want the speed associated with private university programs. You can use the  contacts to get in touch and make further inquiries before enrolling for the course of your choice.