An Embassava matatu bashed into the Mlolongo toll station Monday evening with over 20 passengers on board.Casualties were rushed to Machakos level 5 hospital and Kenyatta National Hospital for medical attention.
The CCTV footage revealed that the matatu was speeding ,it lost control and rammed into a Prado TX that was being cleared for  exit.
Hope at Last as National Oil Imports cheap Fuel from Saudi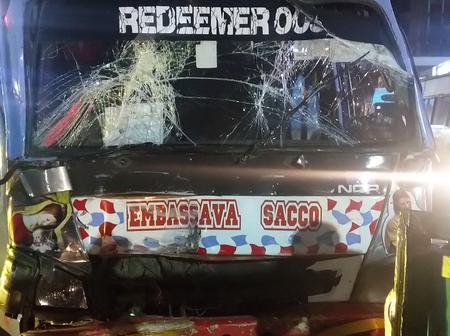 About two weeks ago, James Njenga (now deceased) a motorist ,rammed into a toll plaza and crashed into other motorists who were being cleared for exist.The car was speculated to have been speeding ,which caused the accident that claimed a life and one toll attendant injured besides other motorists.
"The Nairobi Express Way is committed to providing a safe and reliable toll road service and would wish to assure the public that they are putting measures in place to avert such unfortunate accidents from occurring," said KeNHA