The High Court sitting in Nairobi revoked orders granted to S.K Macharia, who is the proprietor of Royal Media Services LTD, that gave him power to manage the estate.
In a ruling issued by Justice Stella Mutuku on July 28, Macharia's grandson, Adam Kamau Macharia, had filed a suit on December 10, 2020, seeking to take over the estate that belonged to his father, the late John Gichia who passed away in 2018.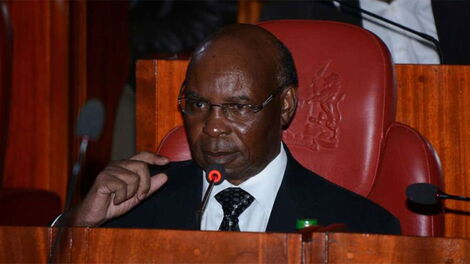 Media owner and billionaire S.K Macharia
File
The property included high-end vehicles, residential homes in Nairobi and over six private companies.
Kamau argued that the orders issued on April 5, 2019, and rectified on May 23, 2019, were granted to his grandfather while he was still a minor, 16 years old. He added that he was over 18 years and was the only son and sole beneficiary.
GRANDSON
Macharia's grandson added that the family was embroiled in a row over control of the estate prior to him attaining the age of adulthood. Kamau cited that his grandmother, Serah Njeri, withdrew her application seeking control of the estate.
"The grant was issued on the basis of fraudulent or false representation or through deception. In SK Macharia's replying affidavit, he deposed that he and Serah Njeri applied for a full grant of letters of administration after realizing that the limited grant issue to David Karanja and Stella Nyanjiru (SK Macharia's children) had lapsed on August 31, 2018.
"That SK Macharia and Serah Njeri applied for the full grant on December 11, 2019, but their working together did not last and that the Njeri claims to have withdrawn from the petition before the grant was issued to both," Kamau argued, a claim her grandmother opposed stating that she filed a Notice of Withdrawal of Application for Grant which was served on all advocates on record owing to her wish no to be appointed administrator.
Billionaire Macharia, in his response, stated that Adam had made mistakes including acting on incompetent advice; that he is being used by the tycoon's opponents in litigation (reference was made to other litigations tied to the succession case). He further argued that Adam was acting on the mistaken belief that the deceased, his late father, had proprietary interests in a number of contentious firms.
The court declared that Njeri did not copy her withdrawal letter to her husband SK Macharia as she wanted her matter to be dealt with administratively. However, she was aware that her Notice of Withdrawal was invalid and did not amount to a renunciation of her right to administer the estate.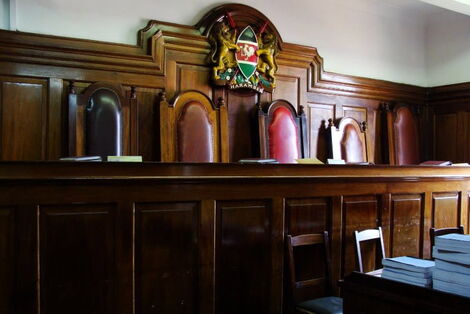 A court in Kenya.
File
LEGAL ADVICE
It added that she sought legal advice from the court as to whether her letter would be acted on administratively or she files a formal application and because of her failure to refer to the pending applications in which the issues contained in her letter were in issue, a purported grant was issued administratively because of her deception.
"SK Macharia also failed to disclose that he has filed a number of contentious applications which are yet to be heard and determined," Justice Mutuku stated.
She added that the court approval to have Kamau's grandparents manage the estate should not have been granted.
"The circumstances dictate that this court re-looks at the issues of representation in this estate afresh and make appropriate orders after hearing the parties. It is also clear to me that as at the time the two grants were issued, the sole beneficiary was a minor.
"To avoid the situation where this estate is left without representation, this court allows parties to move with haste within 30 days and propose an administrator pending the hearing and determination of the pending applications," Mutuku declared.